News >
Industry trends
- details
Zhenhua E-Chem Achieves SGS Carbon Neutral Certification The first "zero carbon factory" for cathode materials in Guizhou Province
SGS recently issued a PAS 2060 Carbon Neutral Certification to the Yilong E-chem Production Base, a factory situated in Guizhou's Qianxinan Prefecture. Yilong E-chem is a factory of Guizhou Zhenhua E-chem Inc. (ZEC), which is a subsidiary of the China Electronics Corporation (CEC). This marks Yilong E-chem the first zero-carbon factory for manufacturing cathode materials in Guizhou Province.

SGS is an internationally recognized testing, inspection, and certification company for carbon emissions management. Receiving carbon neutral certification from SGS is a milestone in ZEC's commitment to achieving the goals of carbon peaking and carbon neutrality. Meanwhile, ZEC has earnestly fulfilled its social responsibility in energy conservation and carbon reduction to promote green and sustainable development proactively.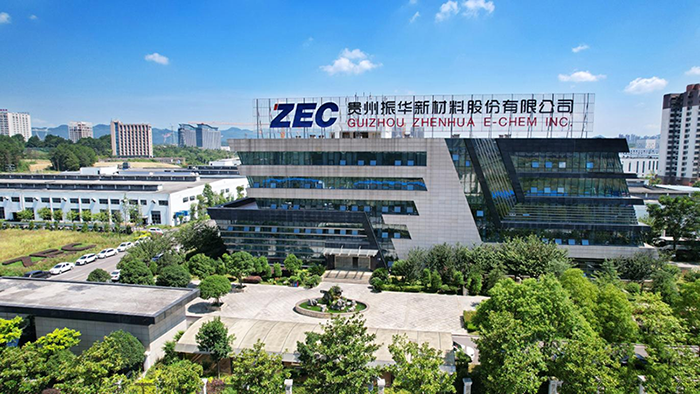 At present and even in the future, one of the prerequisites for enterprises' high-quality development is to pursue sustainable development, which is an essential part of corporate social responsibility (CSR). As an enterprise specializing in the R&D, production, and sales of cathode materials, ZEC takes the initiative to make an overall plan for motive power, consumer electronics, and energy storage batteries in the new energy industry. Embracing the core concepts of people-oriented green development and stable and sustainable growth, ZEC is committed to reducing the impacts of its production, operations, and products (throughout life cycle) on the environment. By taking effective measures to improve energy sources and increasing the use of recycled materials, ZEC has greatly reduced energy consumption and carbon emissions as an eco-friendly enterprise.
In working with SGS to achieve carbon neutral certification, ZEC formulated an annual plan to implement carbon reduction in operation from five aspects: purchasing green power; increasing production capacity; using energy-efficient equipment; utilizing recycled materials; phasing out high energy-consuming equipment. In addition, ZEC reduced carbon emissions in its value chain by purchasing carbon quotas and promoting carbon reduction in the supply chain.


To advance resource recycling, ZEC established Guizhou Hongxing Electronic Materials Co., Ltd. to recycle waste batteries and other materials in collaboration with other companies in 2016. A recycling and processing plant capable of handling 3,000 metric tons of waste lithium-ion batteries and materials has been built and put into operation. At the same time, ZEC has strategically partnered with several qualified suppliers in the recycling industry to work together for resource recycling.
Sustainable development is not only a responsibility, but also a mission. As an industry innovator, a guardian of lucid waters and lush mountains, and a builder of a beautiful homeland, ZEC will continue working with its partners to unlock new potential for technology empowerment. Focusing on the strategy of sustainable development, ZEC will continue to facilitate the sound development of the industry, the local community, and society through its high-quality development to create an even brighter future for all.
Reviewers: Luo Lin, Wang Jing