News >
Industry trends
- details
Staff of ZEC participated in staff sports meeting at the 25th anniversary of the high-tech zone
Hosted by the Party Committee and the Administrative Committee of the High-tech Zone, and by the Organization Department and the Youth League Committee of the High-tech Zone to undertake, the "25th Anniversary Staff Games of the High-tech Zone" officially opened on August 26.The purpose of this activity is to enrich the amateur cultural life of employees in the whole region, improve their quality and promote their all-round development.

More than 2,000 workers from nearly 100 units and enterprises in the region gathered together to share a feast of sports culture. My company organized a 20-member cheerleading team to participate in the games.

In the competition, the players of our company gave full play to their indomitable fighting spirit and never-say-die competitive spirit, demonstrating the optimistic, positive and enterprising spirit of ZEC. After a day of fierce competition, Guizhou Zhenhua E-chem co., ltd. won the "one thousand cheerleading" group winning award. The person of ZEC will greet the victory of the Party's 19th National Congress of the Communist Party of China with healthy physique and full enthusiasm.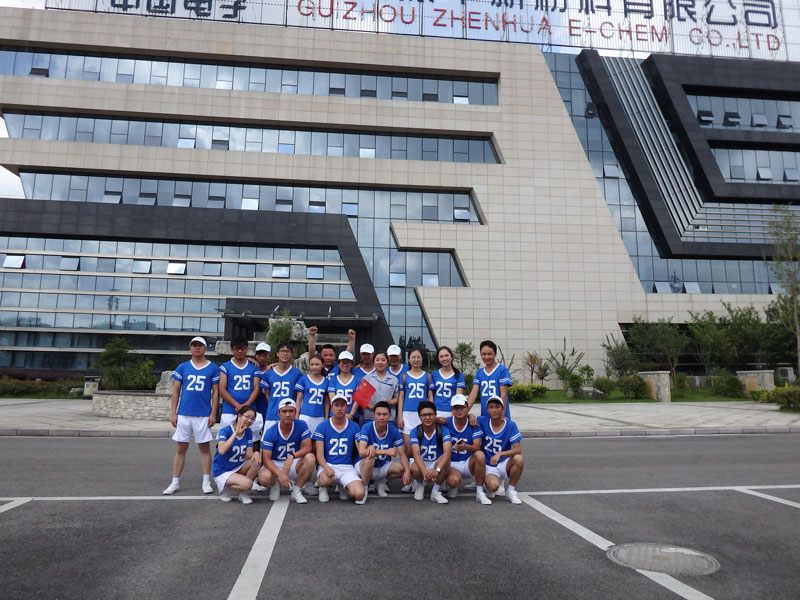 (Edited by Mao Changjing, translated by Yu Sisi)